Page under construction...
Here is how I spent my afternoon on 05/31/2013
ODE TO MY LOST SCOTTIE ALLISON
Early Friday morning I went shopping for doggie food. It was a very bright day and I was in a very good mood..Shortly after lunch time I returned home, looked in on my Scotties and they were all doing good. Most of them were sleeping laying upon the lawn it was an uneventful afternoon nothing was going on. So I went about my business until it was done. So now it was time for dinner and I ate until I had my fill, Turned on the TV watched the news until it lost all of it's appeal.

"Time to put the Scotties to bed" So I loaded my pouch full of vitamins so I was ready to give each Scottie one. Filled my bucket full of biscuits and small rawhides so they have something to chew on.
I called them all one at a time and put them where they belong. All but one of them came but she was the stubbornest one, my sweet little Allison. So I went on my way and still calling here name but she does this often because squirrels around the yard are the most important things. I was sure she was underneath the trees looking at squirrels that I couldn't see.
So I finished watering and feeding the Scotties to get them to settle in bed.
I returned to the main yard looking only for one , over and over I call her name"ALLISON" where had she gone. I searched and searched and searched every inch over and over again, she was not in the yard so I checked out the kernel again. NO ALLISON. No holes in the fence where she could have gone.
So my fears were growing and panic had begun , she doesn't even know what a car is . Where could had she gone. As a panicked last resort I hopped in my van and drove around several country blocks which here is miles and miles of land . But no sight, not one of My Sweetest Little Dear Allison. So I returned home with my head hung low .
What an I to do where can I go ?? I told my mother who is 83 to get on the phone and call the Sheriff because maybe someone will find her, a person with honesty , one that would return this sweet little girl to me.
I again stepped out into the back hoping off in the distance Allison I might see but their was no Allison in the fields around me.
I ran into the house the Sheriff was still on the phone and I told my mother to tell him I found Allison she is still here at are home .I told her it was a curious thing and I don't know why I looked up in the sky , not a whimper did she make or a tree branch shake but there she was up in a tree 15 feet above me as scared as she could be.
The Sheriff laughed and said I am glad you found her. I said yea but now I going to have to ground her.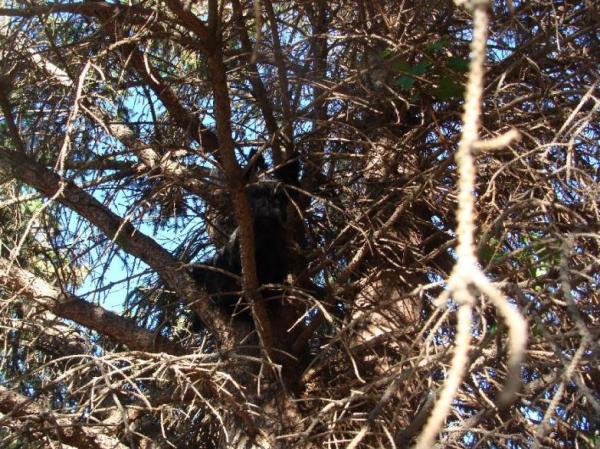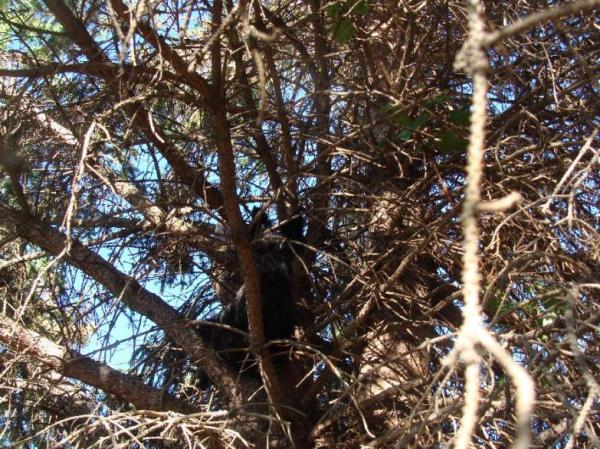 TWO PICTURES OF DARKSHADOW WITH HIS FATHER ROCKEY IN THE BACKGROUND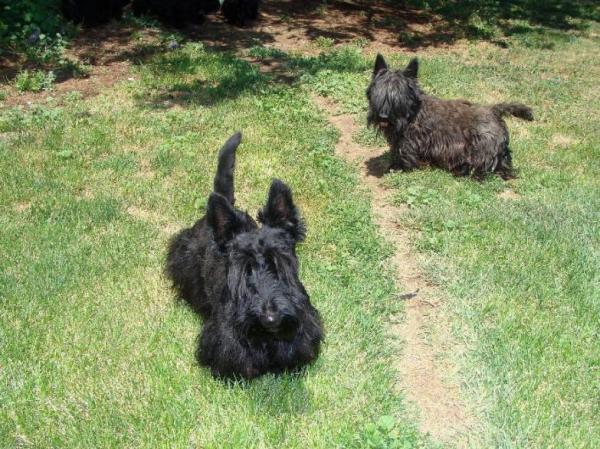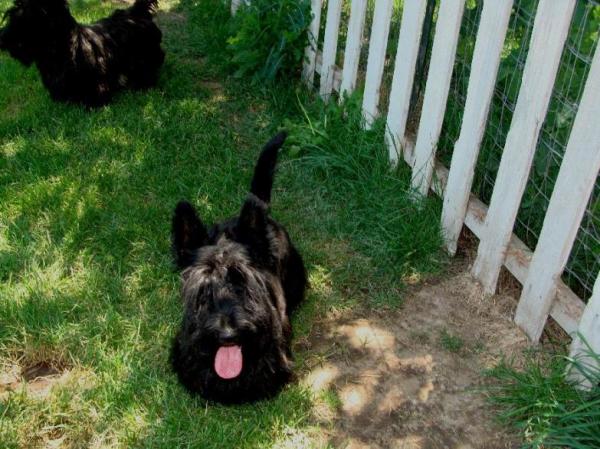 HERE IS OUR BRUTIS  ROYCE IS HIS FATJHER IN THE PICTURES BELOW HIM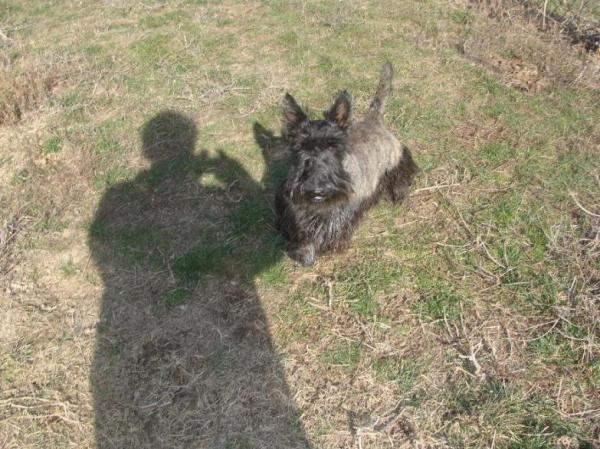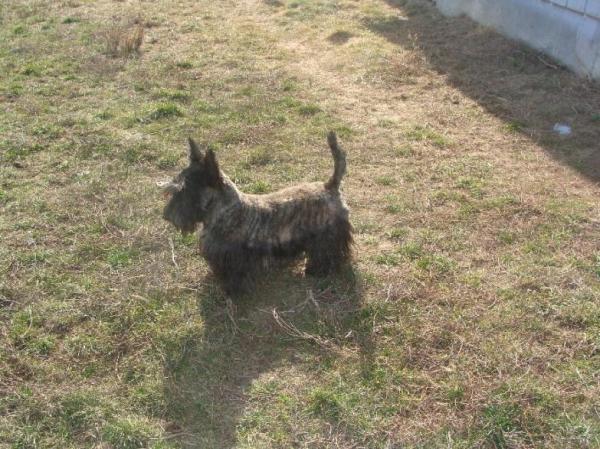 THIS IS ROYCE' HE IS NOW RETIRED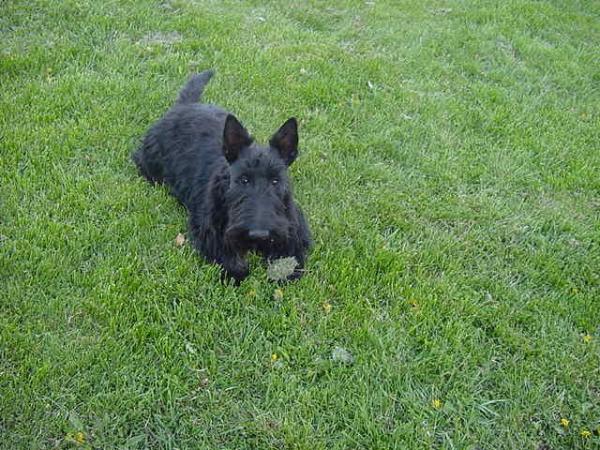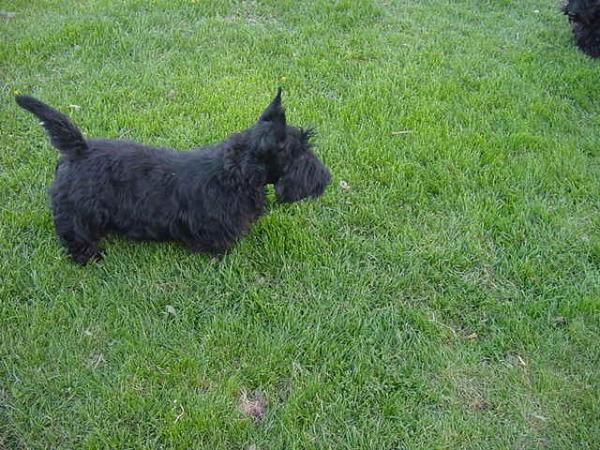 ROCKEY DARKSHADOW'S FATHER--HE HAS PASSED AND WAS THE FATHER OF MANY SCOTTIES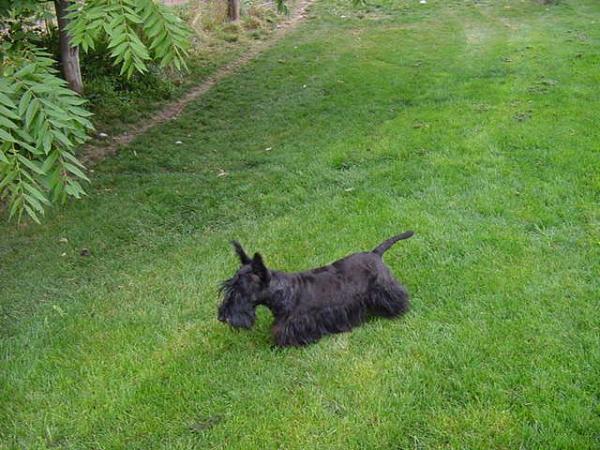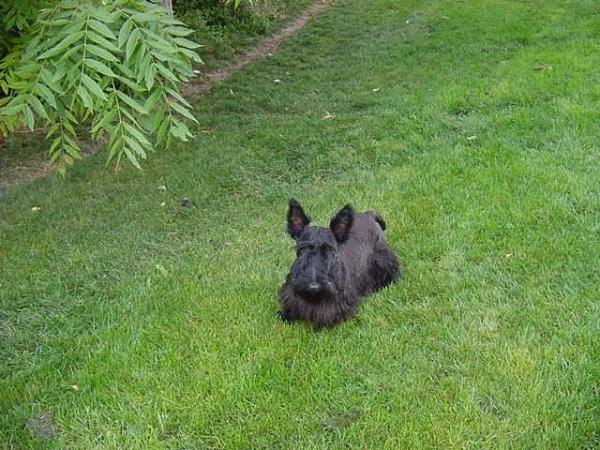 HERE IS OUR DUNCAN HE IS THE FATHER OF MANY AND THE FATHER OF SOME OF MY GIRLS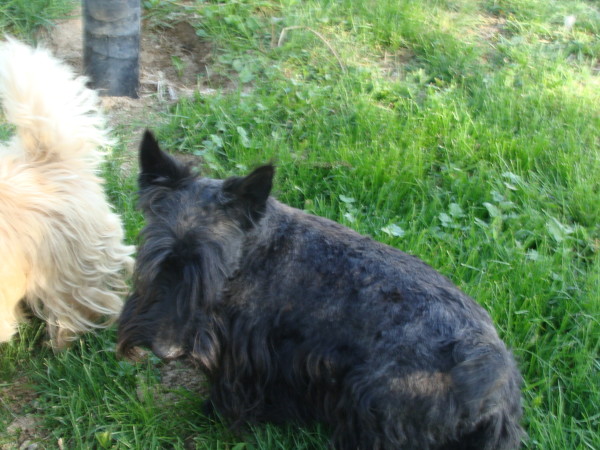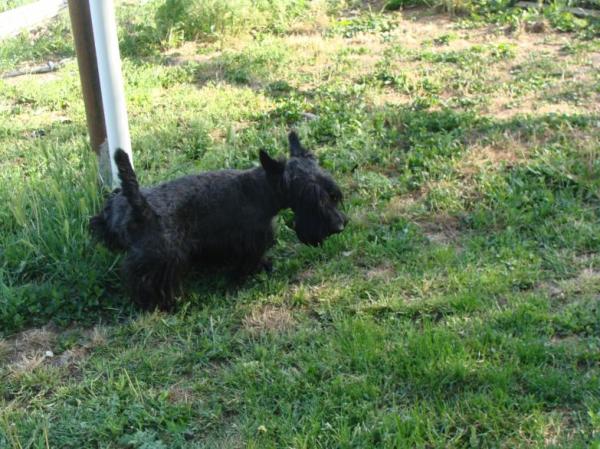 HERE IS OUR KRISTI --DUNCAN IS HER FATHER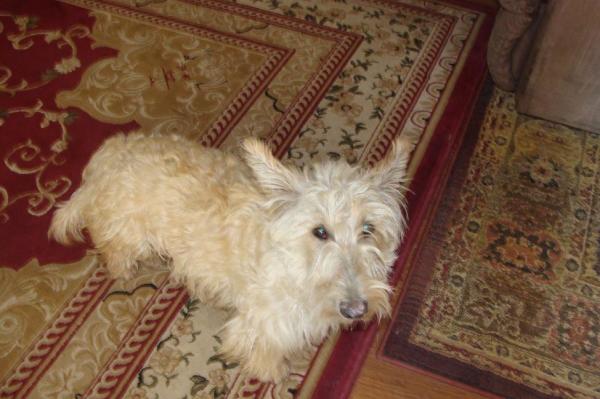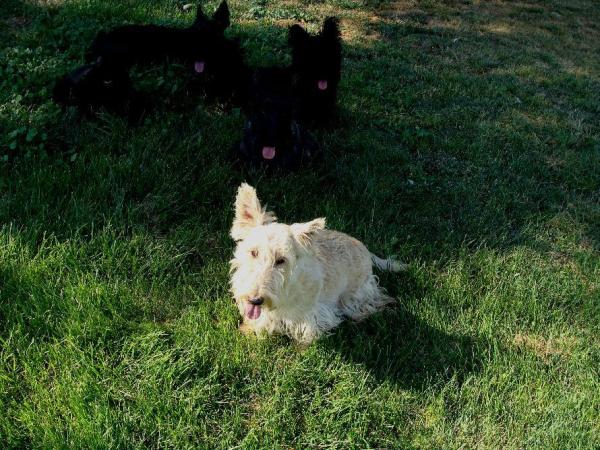 MELODY THE SISTER OF BRUTIS TRIMED              UNTRIMED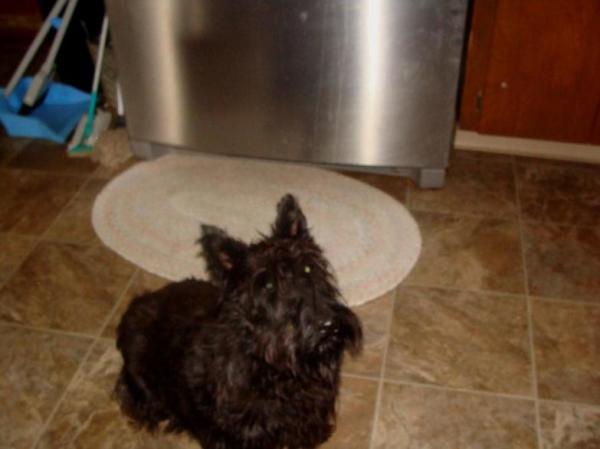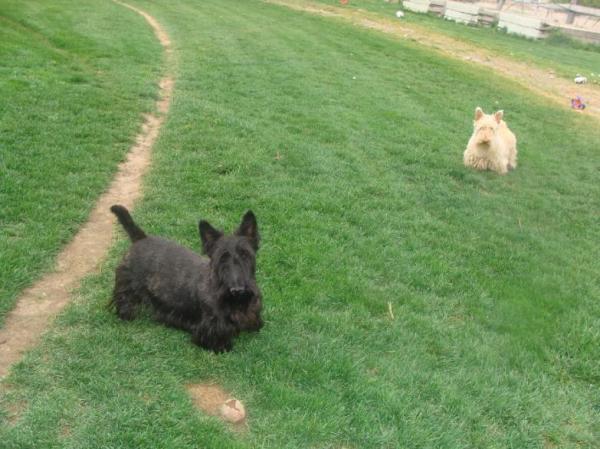 Here is Dundee & Rosie they are both pregnant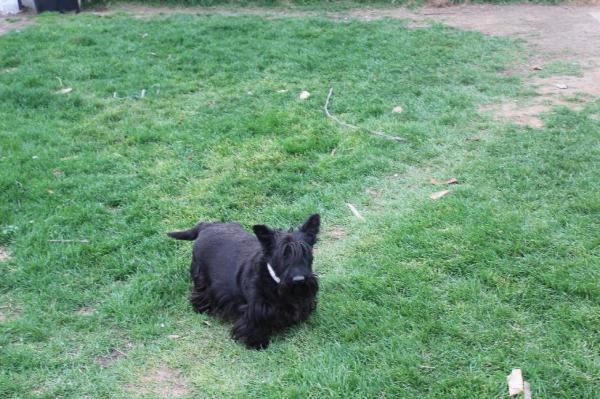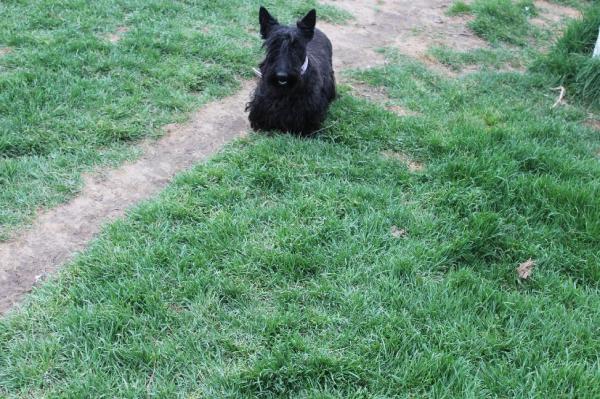 This is our Darcy she is one of our smaller girls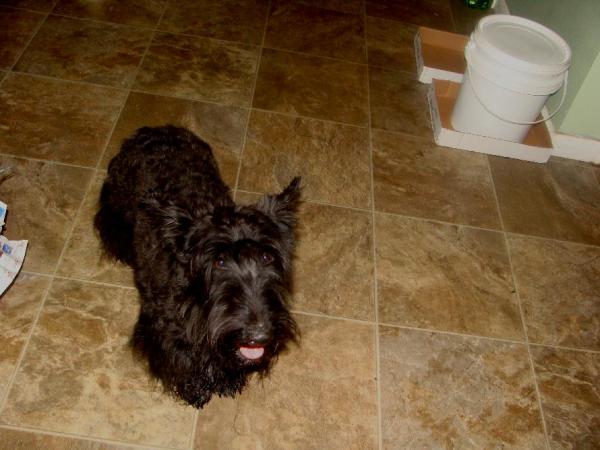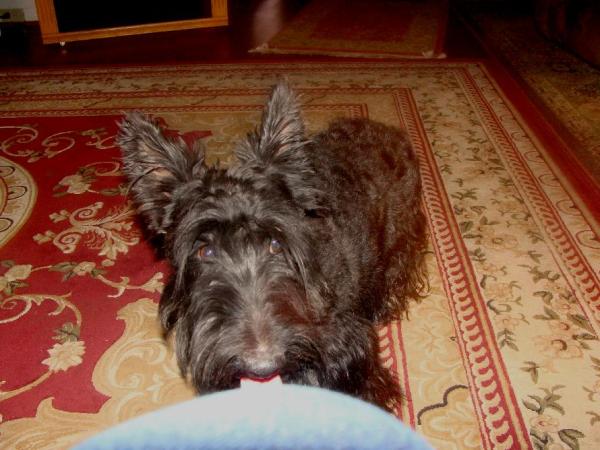 This is our Grace --Darcy's sister--she is the same size as Darcy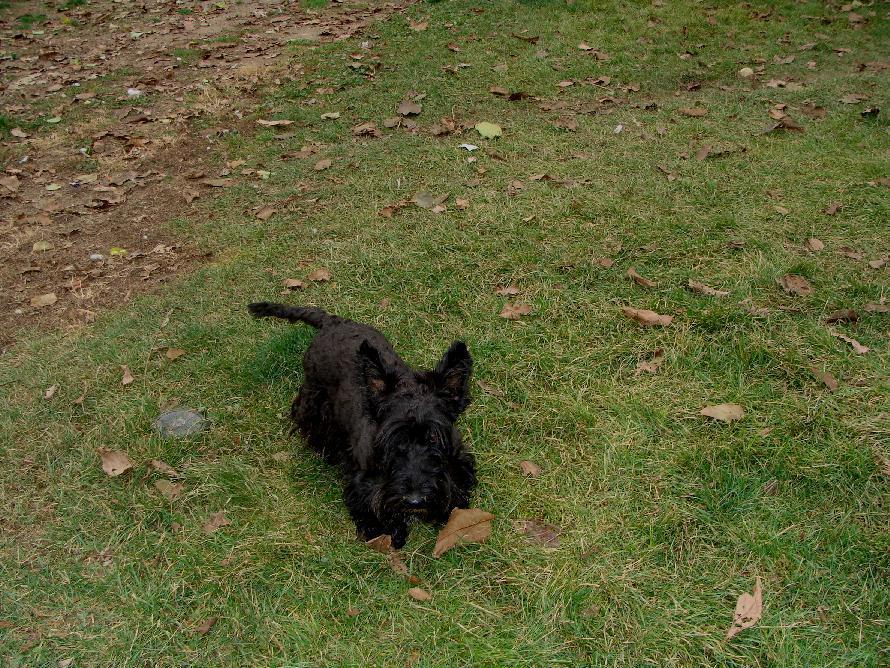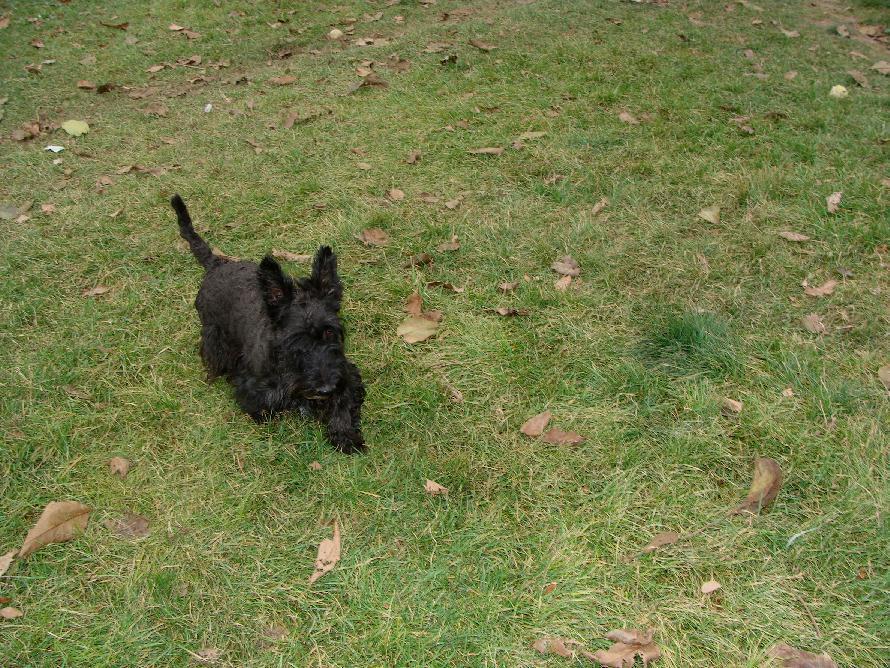 This is our Pearl she is Darkshadows 1/2 sister , she loves to play ball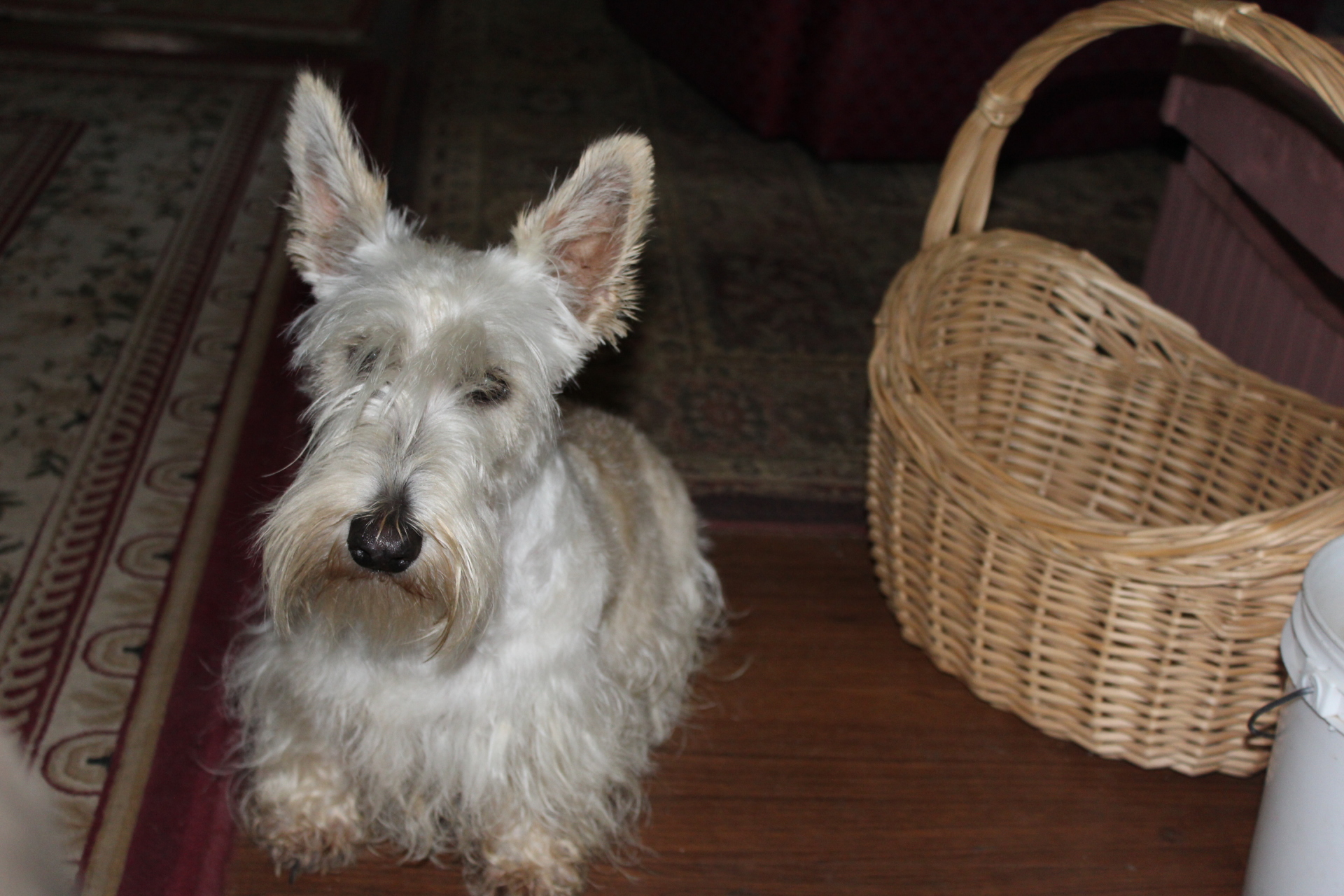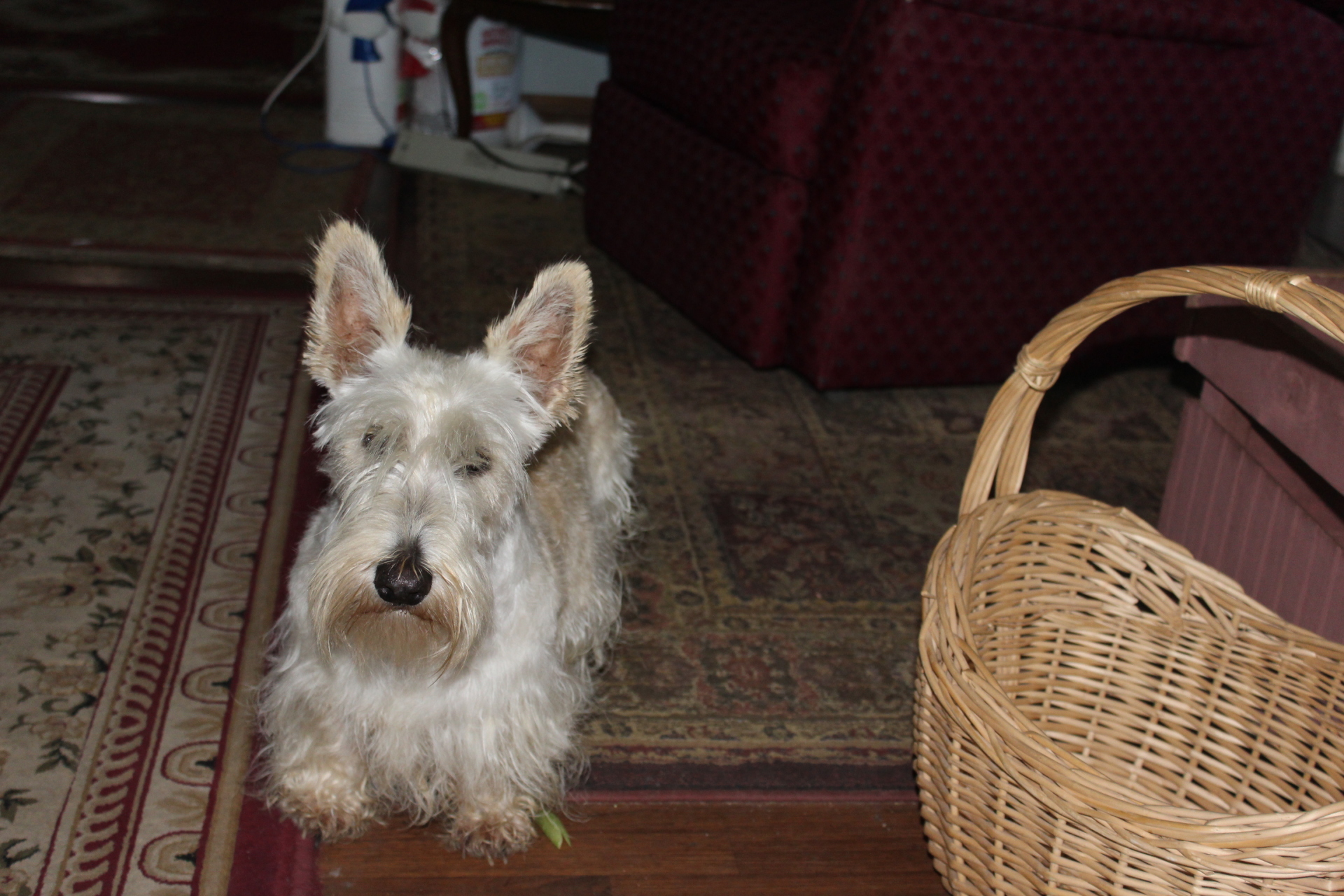 This is Max he is our smallest Male but still full of spunk and energy. He likes to